8079 Aluminium foil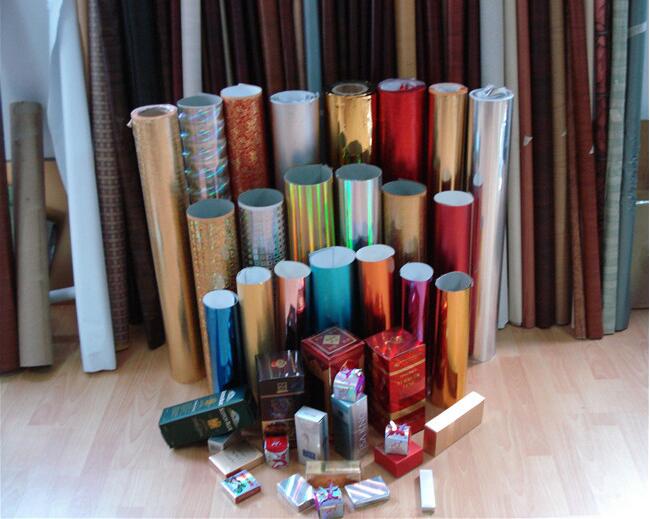 8079 Aluminium foil
Alloy:8079
Temper:HO,H18,H14,H24,H26,H16
Thickness:0.06-0.2mm
Width:100-1500mm
Standard production:ASTM-B-209M,BS EN 485-2,BS EN 573-3,GB/T3880-2008
MOQ:5 tons per size
ID:76mm,152mm,408mm,508mm
Package:Export standard package with wooden pallet
Package way:Eye to sky or eye to wall
Delivery time:within 30days
Origin:China
Certificate: Mill Test Certificate,Certificate of origin:Form A,Form E,CO
8079 Aluminium foil properties
High plasticity and corrosion resistance
Elevctrical conductivity and thermal conductivity
Gas welding,hydrogen welding and resistance welding
Under various pressure processing and extension,bending
8079 Aluminium foil application
1.Food Preparation: Aluminum foil is "dual-ovenable" and can be used in both convection and fanassisted ovens. A popular use of foil is to cover thinner sections of poultry and meat to prevent overcooking. The USDA also provides recommendations on limited uses of aluminum foil in microwave ovens.
2.Insulation: Aluminum foil is 88 percent reflective and is widely used for thermal insulation, heat exchanges and cable liners. Foil-backed building insulation not only reflects heat also provides a protective vapor barrier.
3.Electronics: Foil in electrical capacitors provides compact storage for electric charges. If the foil surface is treated, the oxide coating works as an insulator. Aluminum foil capacitor are commonly found in electrical equipment, including television sets and computers.
4.Geochemical Sampling: Aluminum foil is used by geochemists to protect rock samples. Foil provides a seal from organic solvents and does not taint the samples as they are transported from the field to the lab.
5.Art and Decoration: Anodizing aluminum foil creates an oxide layer on the aluminum surface that can accept colored dyes or metallic salts. Through this technique, aluminum is used to create inexpensive, brightly colored foils.
8079 Aluminium foil process
CC mother coil (made by casting rolling)or DC mother coil(made by hot -rolled production)
Rouging by cold rolling mill
Finishing rolling by foil mill
Cleaning and straightening by straightening machine
Annealing (dangling annealing) to charge the temper
Packaging (from the inner to the outer:plastic film,fiber carton,wooden pallet with steel strip tied),put the drier into the package to prevent damp by sea.
8079 aluminum foil quality
The surface of the aluminum foil should be clean,smooth.There is no corrosion,empty,folding, brown staining,slotted,add edge,wrinkling ,concave and convex.
The surface of the aluminum foil are not allowed to have a serious color difference.
The end surface of the aluminum foil should be clean and tidy,there is no burr,wrong layer, bruising and collapsed.
Henan Mintai can supply these aluminium foil as following
NO
DENOMINATION
FINAL APPLICATION
TEMPER
THINCKNESS (mm)
1
SEMI-RIGID CONTAINER FOIL
FOOD CONTAINER APPLIED IN AVIATION
3003/8011 H22,H24,O
0.02-0.09
2
HOUSEHOLD FOILS
SOFT PACKING IN HOUSEHOLD
8011 O
0.01-0.02
3
PHARMACEUTICAL FOIL
PACKING FOR BLISTER FOIL
8011 H18
0.02-0.025
4
CABLE FOIL
WRAPING FOR CABLE
1100 8011 -O
0.15-0.05
5
ALUMINUM FIN STOCK
HEAT EXCHANGER AND CONDENSATOR
FOR A/C
8011 H24,O
0.1-0.13
6
CIGARETTE FOIL
PACKING FOR CIGARETTE
1235-O
0.0065-0.007
7
FOIL FOR HOT SEAL
HOT SEAL COVER FOR ACIDOPHILUS
MILK AND ATHER BEVERAGE
1235,8011-O
0.02-0.38
8
THICK FOIL FOR DEEP PROCESSING
SEAL FOR BEER BOTTLE
1145/8011-O
0.0115
SHIELD FOR VIDEO CABLE
0.01-0.012
ALUMINUM ADHESIVE TOPE
0.2-0.06
9
THIN FOIL FOR SEEP PROCESSING
FOIL WITH THINCKNESS LESS THAN TEN
MICRON APPLIED IN SURFACE OF
PACKING MATERIALS
8011/1050-H18
0.08-0.1