You are here: >
Products
>
Medical Foil
>
Clod Stamped Aluminum,cold forming blister aluminum,CFA,CFB
Clod Stamped Aluminum,cold forming blister aluminum,CFA,CFB
Cold stamping aluminum is a new type of pharmaceutical packaging product, mainly used in capsules, tablets and other pharmaceutical packaging, and is currently the best packaging material.
Structure: PA(NY)/AL/PVC
Width< 1000mm;
Thickness: 0.14-0.16 mm;
ID of core: 76 mm OD of core: 240-280mm,
also can be according to customer's requirements
Model:Alu Alu foil
Printing:Customer settings
Application: pharmaceutical packaging
Alloy:8021,8011,8079
Certificate: TDS, COA, ISO9001,
Cold Formed OPA/Al/PVC Sandwiched Foil For Blister Packs
About Cold Formed Alu Alu Foil :
Cold formed aluminum foil is at the heart of alu alu OPA/Al/PVC sandwich foils used for pharmaceutical blister pack applications because of their inherently superior advantages. Aluminum, even in micron thickness, is the best vapor and light barrier besides providing aesthetic shine for pharmaceutical blister packs.
What is pharmaceutical Cold forming foil?
Pharmaceutical Cold forming foil is made of aluminum foil, nylon (oPA) and PVC films, by using dry bond lamination technology. As blisters are formed at room temperature, without heating, so it is called as cold forming blister laminated foil.
Cold forming foil is one type of triplex packaging material, between each two layers, there is adhesive for lamination. The adhesive we are using is imported from USA, to ensure good performance during cold forming process, such as no delamination and cracking.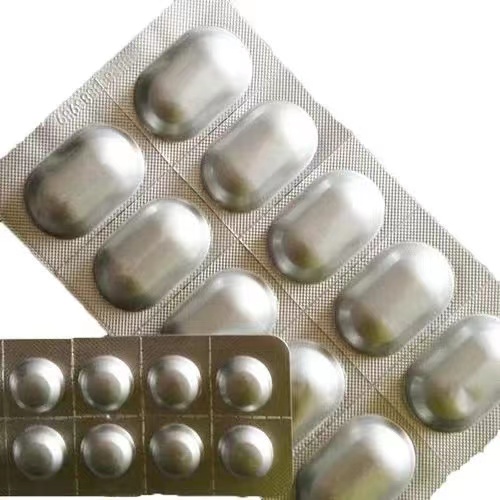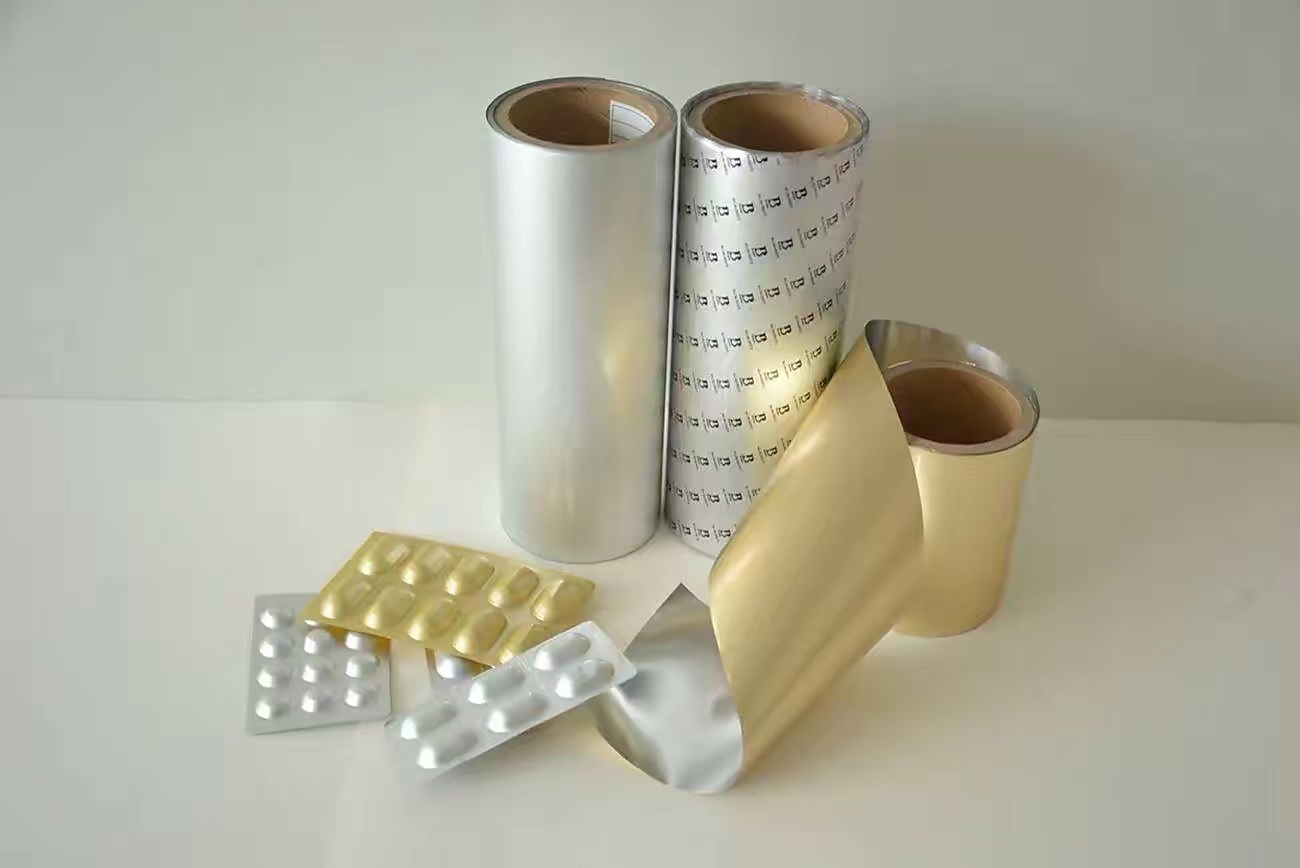 Structure:
The first layer: overpaint, protect printing, ensure ink fastness, not easy to peel off.

Second layer: ink, text and information printing.

The third layer: aluminum foil, the thickness can be 20mics, 25mics and 30mics

The fourth layer: heat sealing paint, PVC, PVDC or other materials heat sealing.